Why choose Cashen Carpentry?
It's all about the Service
At Cashen Carpentry, we strive to bring all our customers the level of professionalism and standard of work that they want and deserve. We aim to help you in every step of your project, from planning to construction, using our years of experience in the carpentry and construction industry. Our friendly and approachable manner helps us build relationships with our customers as well as the relationships we have built with other trades over the years which we can rely on when needed. Using all this we guarantee that your project will exceed your expectations.
We source the best materials for all our projects so you can have the piece of mind that your project will last longer and require less repairs, saving you money in the long term.
At Cashen Carpentry we have over 15 years in the carpentry and construction industry. Utilising this knowledge and skill we are specialists in our field. We work with our clients and developers to carry out all carpentry and construction needs from joisting, roof repairs, attic conversions to new builds.
We are fully insured and VAT registered
Have a look at some of our products here.
Or get in touch with us for a free consultation or fill out the form below.
A Home Renovation can be a stressful time for a household. We will work with you from the planning stage to ensure that the process is as smooth and stress-free as possible. Our years of experience and high level of workmanship will ensure that your project gets completed on time and will exceed your expectations.
With the increasing prices of residential properties in Ireland, house extensions are becoming a popular solution to add space to your home. Whether it's people with a growing family that need more space or people looking to add a bigger kitchen or living space, we can help you create your ideal space.
With our experience we have worked on many different construction projects with clients and developers. We work on many different aspects from "First Fix" (studwork, staircases, windows, window boards, exterior doors, interior door linings etc.) to "Second Fix" (internal hardwood/softwood doors, skirting and mouldings, staircase components, etc.). We use our expertise and knowledge to ensure that your project is completed to the highest standard or workmanship.
Hardwood / Softwood Flooring
At Cashen Carpentry, we have over 15 years experience in installing all types of timber flooring. We guarantee that you will be satisfied with our level of workmanship and the quality of our floors.
With the increasing cost of land in Ireland, an attic conversion is the perfect solution to add more space to your home, whether it is an extra bedroom or just a nice quiet space, we will help you in reaching your goal.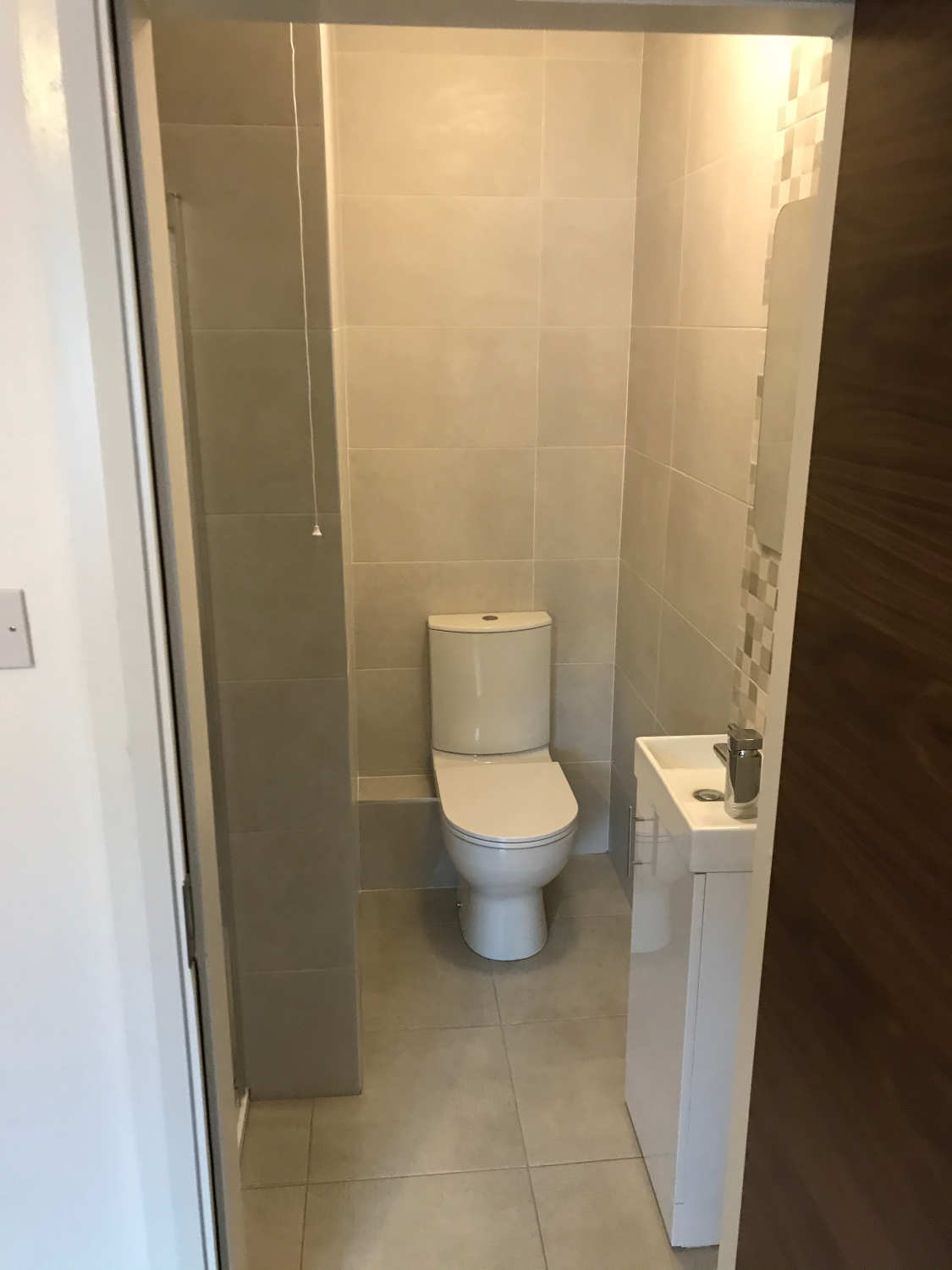 Bathroom Renovations Galway
We provide a bathroom renovation service that is unmatched by our competitors. We use our own tiler, electrician and plumber who we trust and have been working with for years so you know the service is going to be excellent.
With our team and our experience we can complete your project in between a week to 10 days.
A timber deck or patio are is the perfect way to utilise your garden space. It can be the perfect area for relaxing and enjoying your garden. We specialise in decking and fencing and will help you design the perfect deck for your space.
Adding a Pergola to your backyard is a great way to provide shelter from the sun and the elements while still being able to enjoy the outside.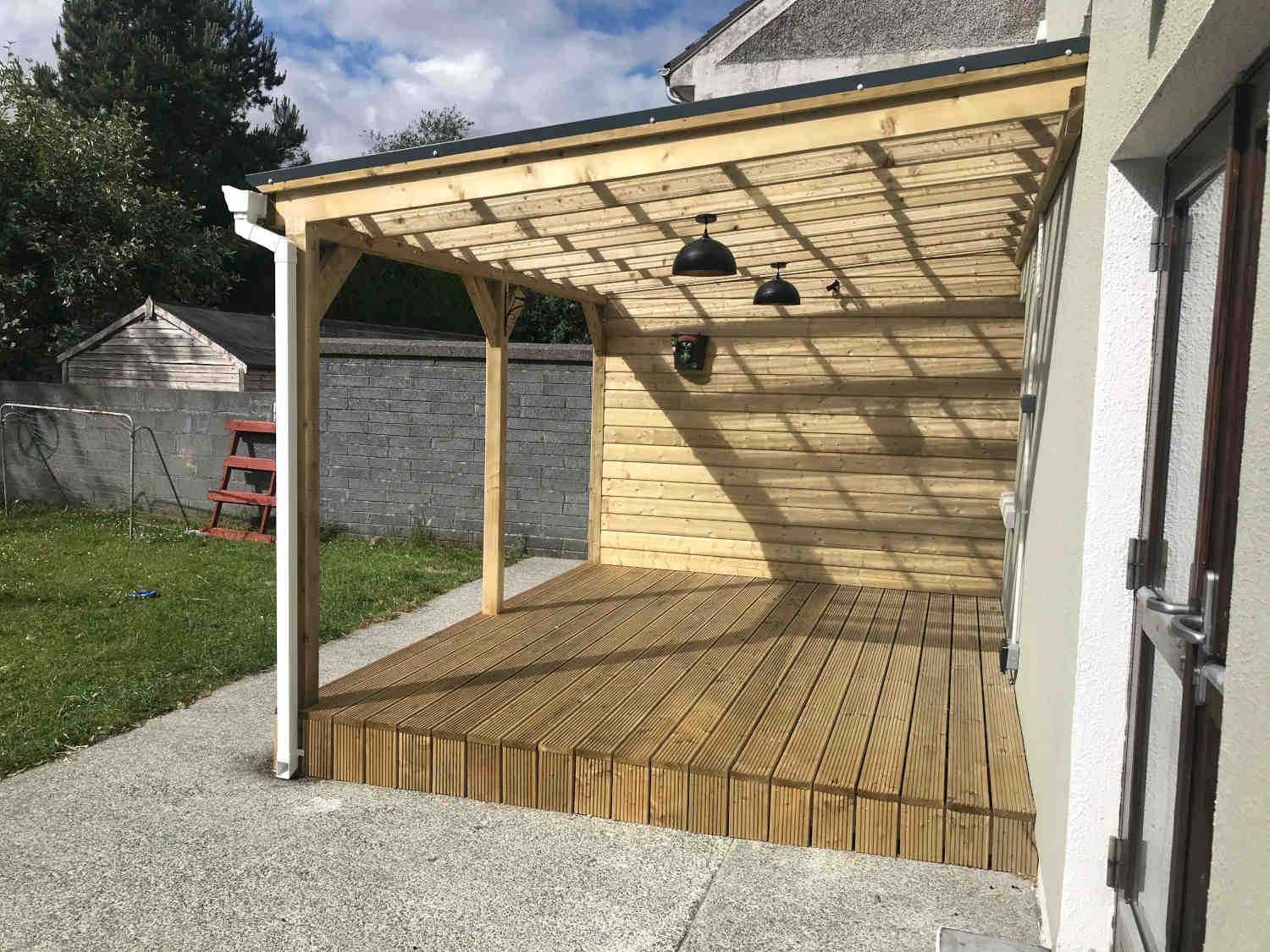 A timber gate or fence is the perfect way to secure your property/backyard. At Cashen Carpentry, we have years of experience installing fences and gates and will help you design the perfect fence for your property and then will install it for you to the highest standards of workmanship
At Cashen Carpentry, we specialise in a wide range of areas of carpentry, whether you need a wardrobe, kitchen unit, storage space or even a sandbox for the kids, we can help you with your request.
Get in touch with us today on 087 912 1997 or use the form below to get a free consultation.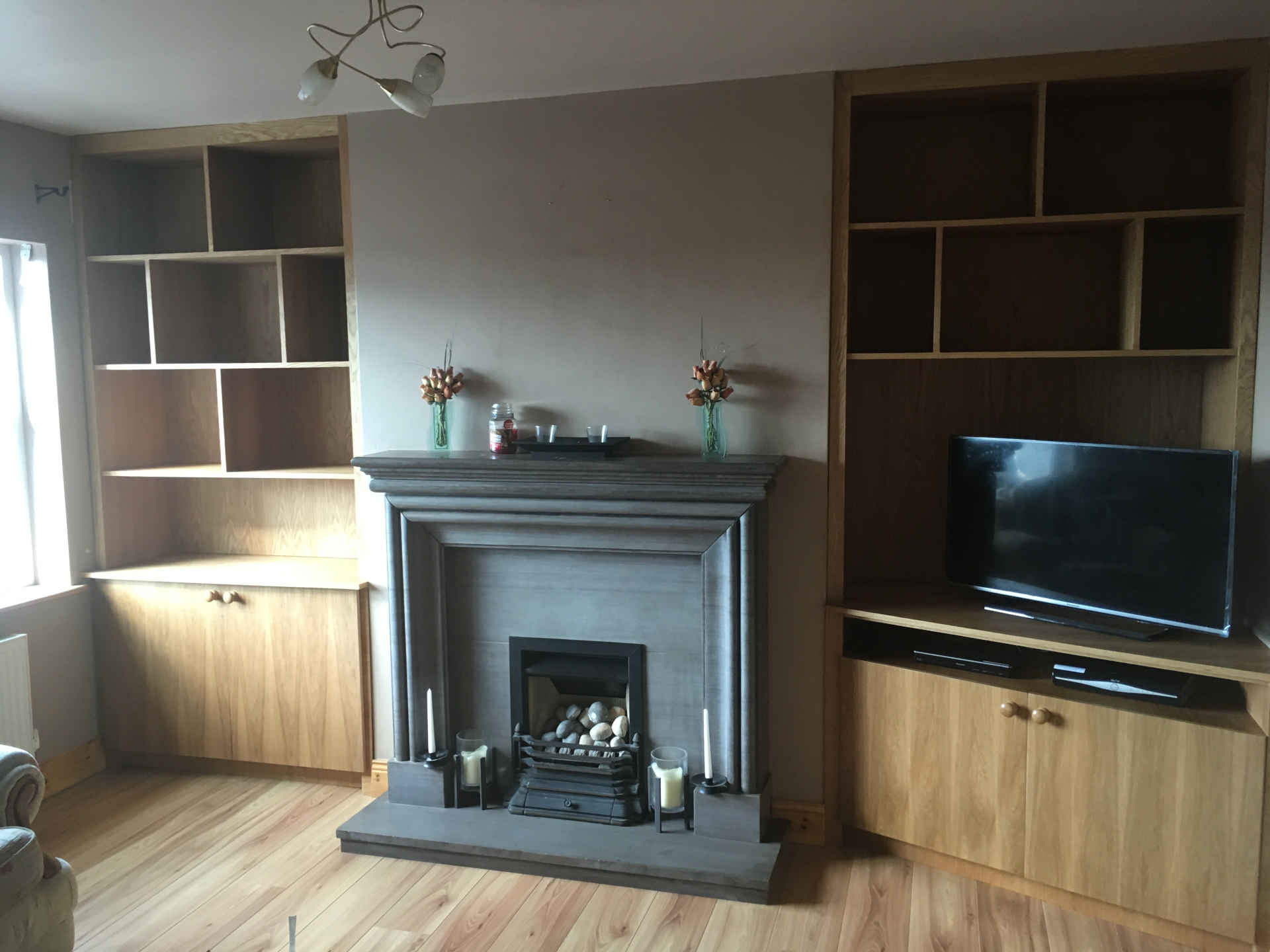 We are experts at installing slabbing and dry lining. Whether it is a new build, extension or renovation. We can help you reach the goal of your project.
Looking for a free consultation with Cashen Carpentry? Give us a call on +353 87 912 1997 or use the contact form to the right.